Brown's Area Rug Cleaning in NJ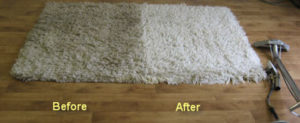 Just like any carpet or upholstery, rugs also attract dust, dirt, grime and other pollutants. They are not fully barred from being old and dirty. Due to this, you need to regularly clean your rug by getting help from professionals. If you interested in hiring one for area rug cleaning in NJ, then Brown's Carpet Cleaners is probably the best you will find.
Why do you need to hire professionals for area rug cleaning in NJ?
There are many online tutorials and articles that give various tips on how rug cleaning. These tips are especially focused for home owners, so that they can clean their rugs without getting any professional help. If so then you might be wondering why you need to hire any specialist for cleaning your area rug.
Here are four main reasons for that:
First; almost all these tips and tutorials (Except few) are very simple and are targeted for basic rug cleaning. You might be able to eradicate some amount of pollutants from the rug and give it a fresher look but you will not be able to completely remove all the dirt, mold and other pollutants which are deeply embedded.
Second; even if you learn few ways to clean the carpet from any source, you might not have proper skills and experience in area rug cleaning. Due to this, your inexperienced and incompetent skills might backfire and cause more damage to your rug.
Third; there are chemical solutions used while cleaning your rug. If you do not have any knowledge about their effects and ways to handle them then you might have to face many repercussions of using them incorrectly.
Fourth; while working on any cleaning project, our professional area rug cleaners in NJ do not just end their work by cleaning the rug. They run other sophisticated measures to fully fortify the rug fibers and making it look as good as new. Some of these measures include application of deodorizers and protectors along with others.
Trust our Area Rug Cleaning Experts in NJ
Cleaning Area Rug requires certain sets of technique and experience and it is very different from carpet or upholstery cleaning. Both carpets and upholstery are made from different materials to rugs. On top of this, there are several area rugs made from different materials. It is very important to deal to various types of rug according to their nature and characteristics and this requires proper sets of skills.
All of our cleaners fully licensed and qualified in order to handle any type of rug material and deal with various sorts of cleaning complications. With their expertise and experience in this field, we can fully assure you that you will receive the best treatment for your rug.
We also run various test and training programs to our workers so they can deal with a wide array of rugs and problems presented by our clients in a more efficient way. With us around, there is no reason for you handle these tedious tasks. Just leave them to us and you shall receive the finest services for area rug cleaning in NJ.